Fabulous Modern Farmhouse Style!

If there is one style that epitomizes a blend of modernity and inimitable rustic elements along with ageless beauty of wood, then it is modern farmhouse. As the name suggests, you can blend in modern and farmhouse style design elements in here while varying the proportions of each to get a desired look of your choice. If you happen to be someone who loves the classic, farmhouse vibe more, then load up on additions like the wooden hutches, a heavy wooden dining table with weathered finish, chairs clad in plaid and a beautiful chandelier to give the dining room that timeless appeal.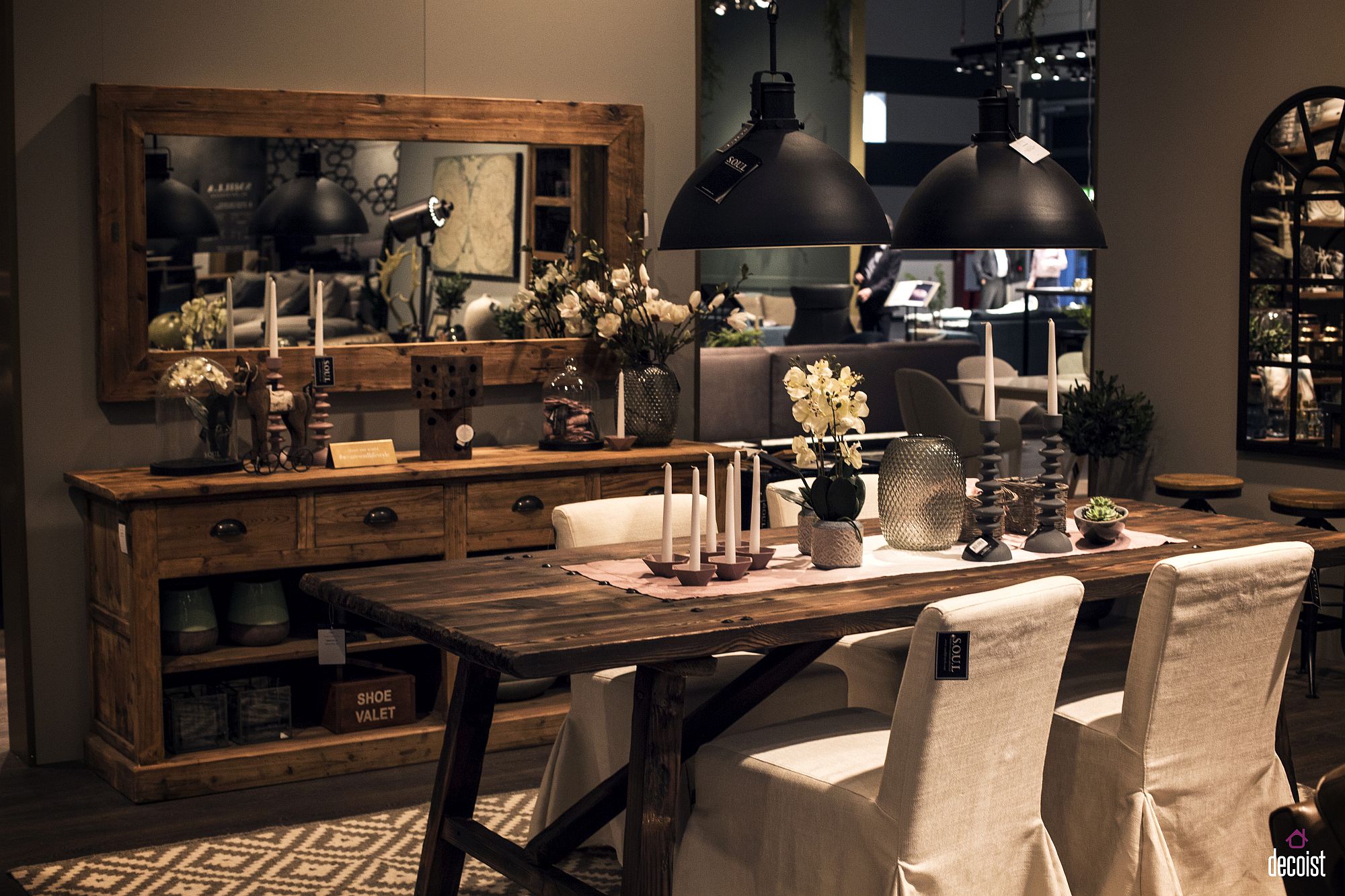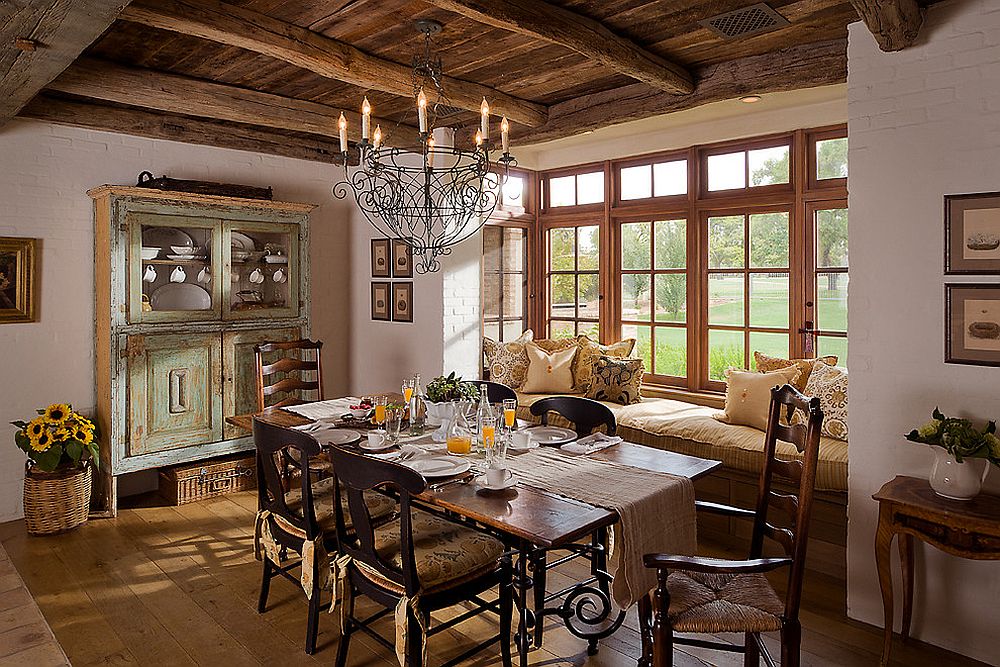 Choosing the Right Décor
If you want to give the modern dining room a more nature-centric look, then choosing the right décor is as important as the color scheme. A vintage hutch or credenza in the backdrop can give even the most contemporary of dining rooms a traditional touch. Old wooden cabinets that are repainted in white work well in shabby chic settings, while antique furniture can easily fit into dining rooms with a wide variety of themes, ranging from traditional to vintage-modern.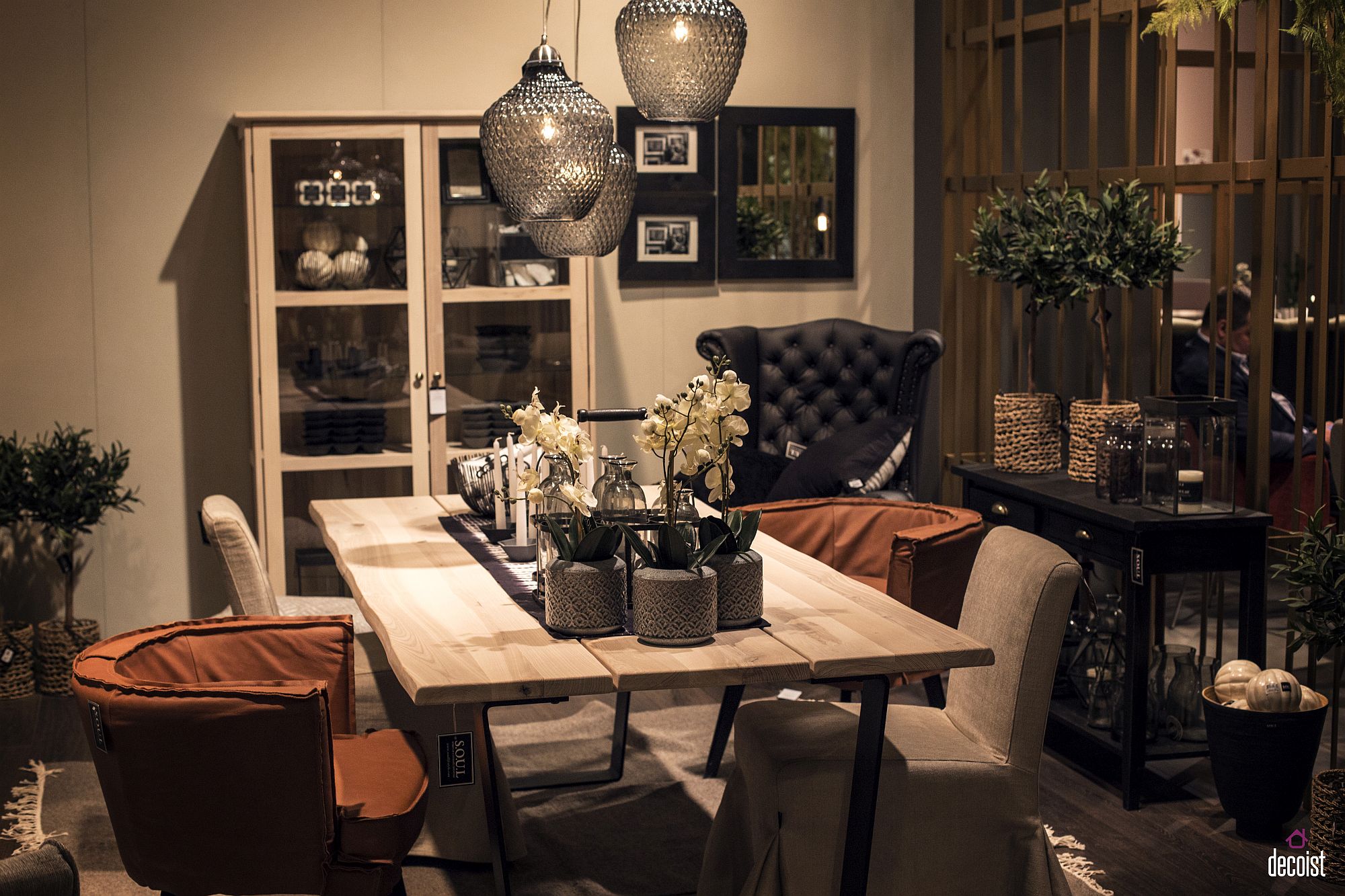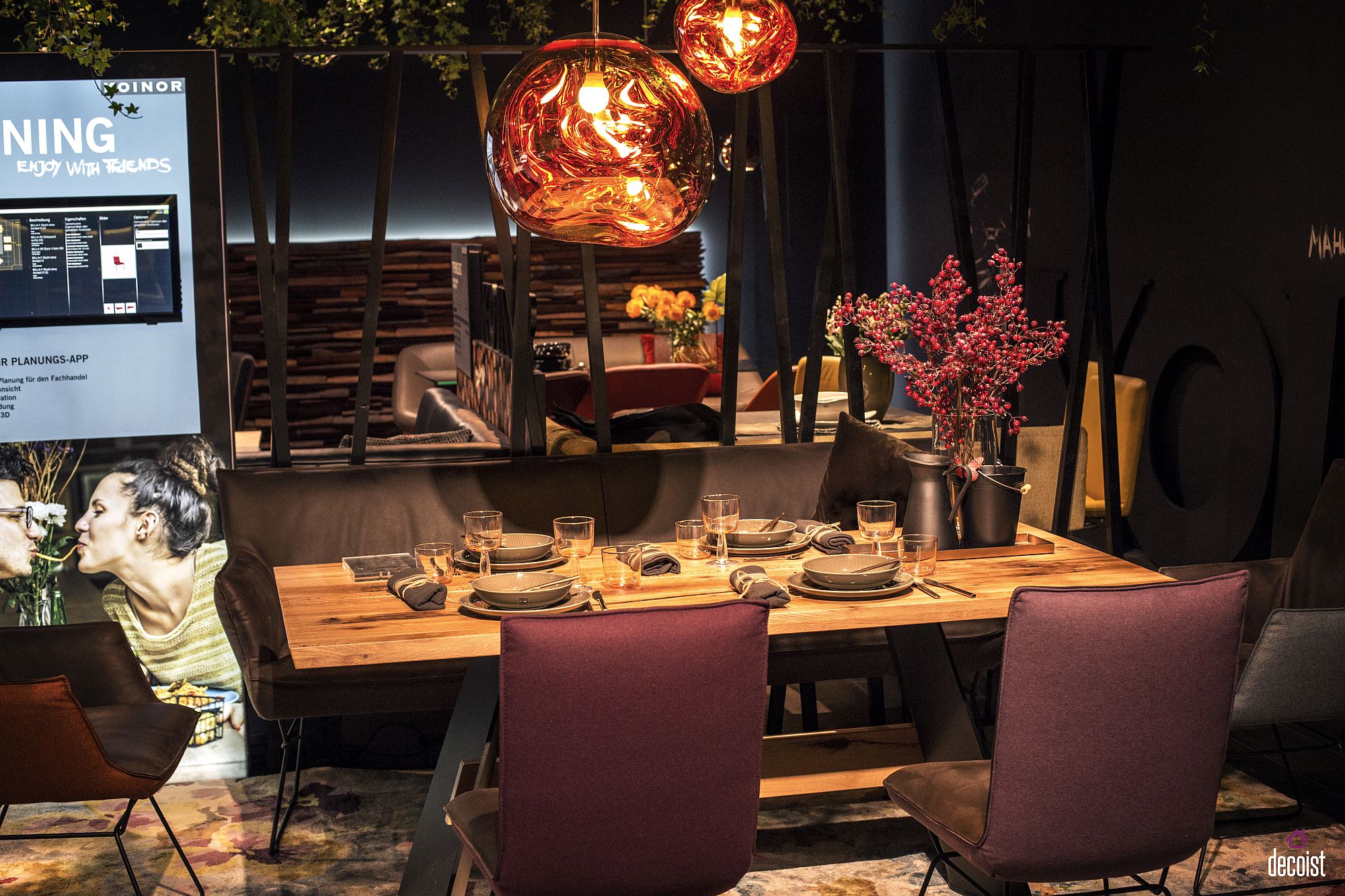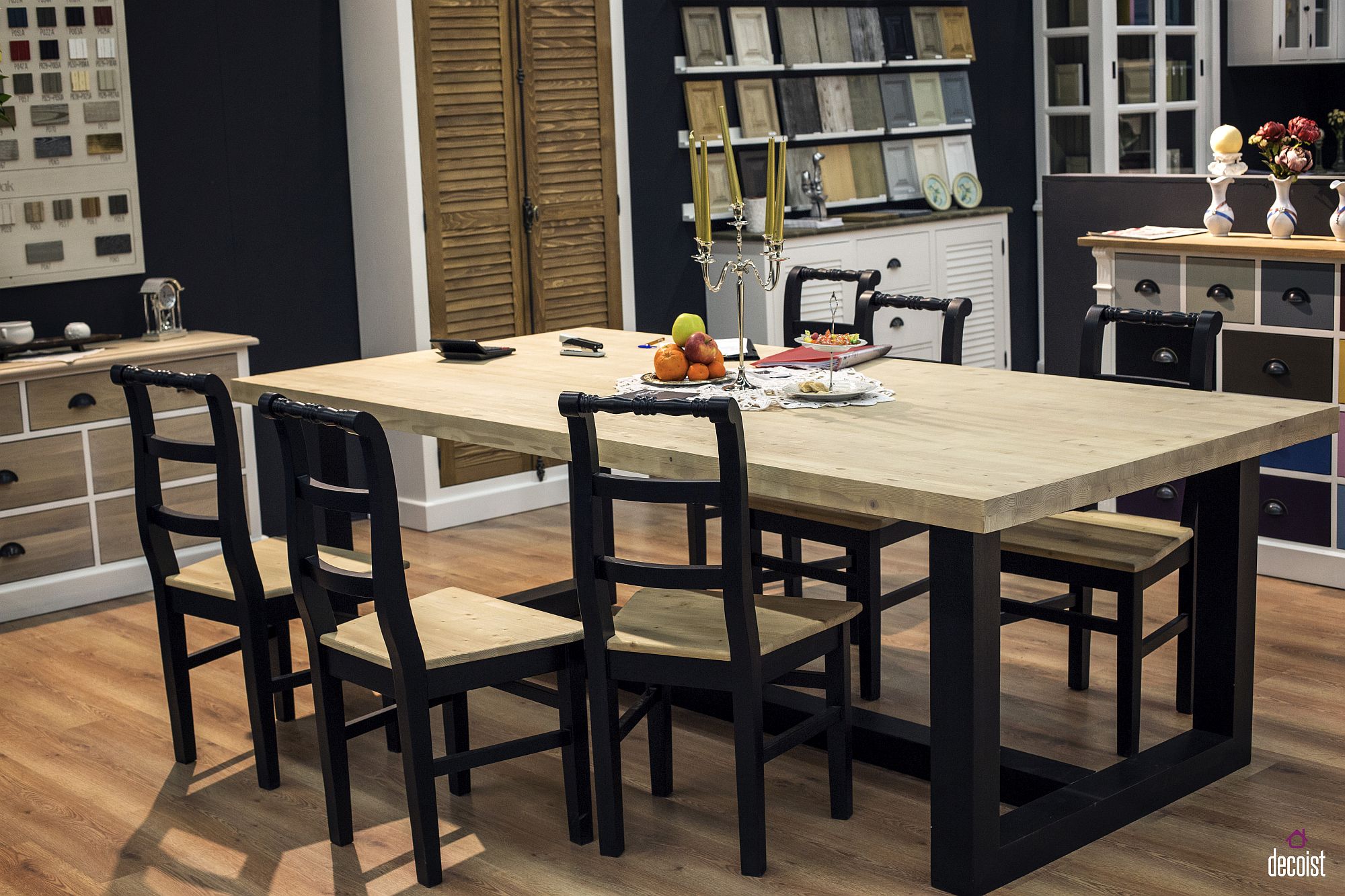 Refined and Inviting
Maybe you do not really want a modern farmhouse style dining space to disturb the overall appeal of the open plan living area. If you are looking to just add a touch of natural elegance and textural contrast to the modern dining room, then the inspirations below the simplicity with which it can be done. One of the easiest ways is to replace some of those dining chairs with a cool wooden bench that offers more seating space and also ushers in rustic appeal. Throw in a plush blanket or even a few pillows to make it a comfortable experience for everyone.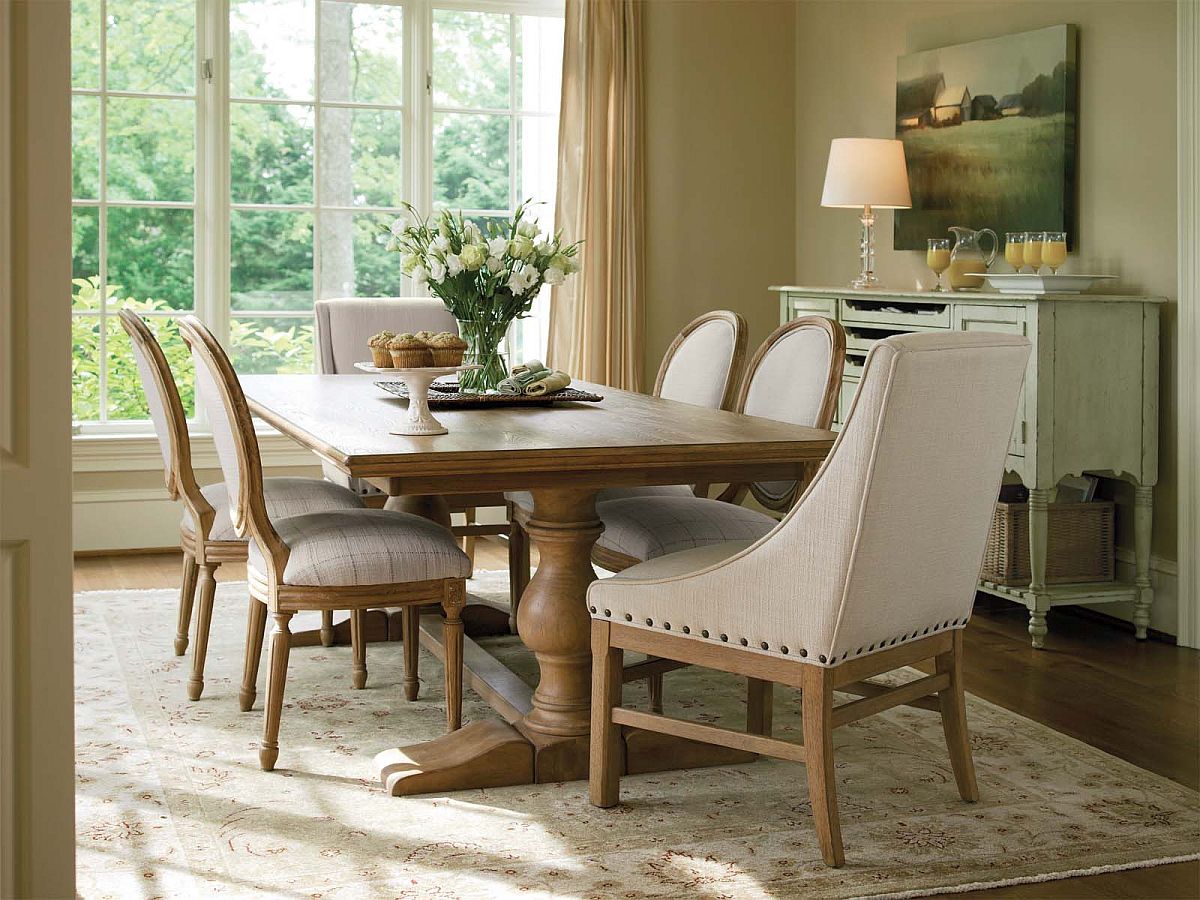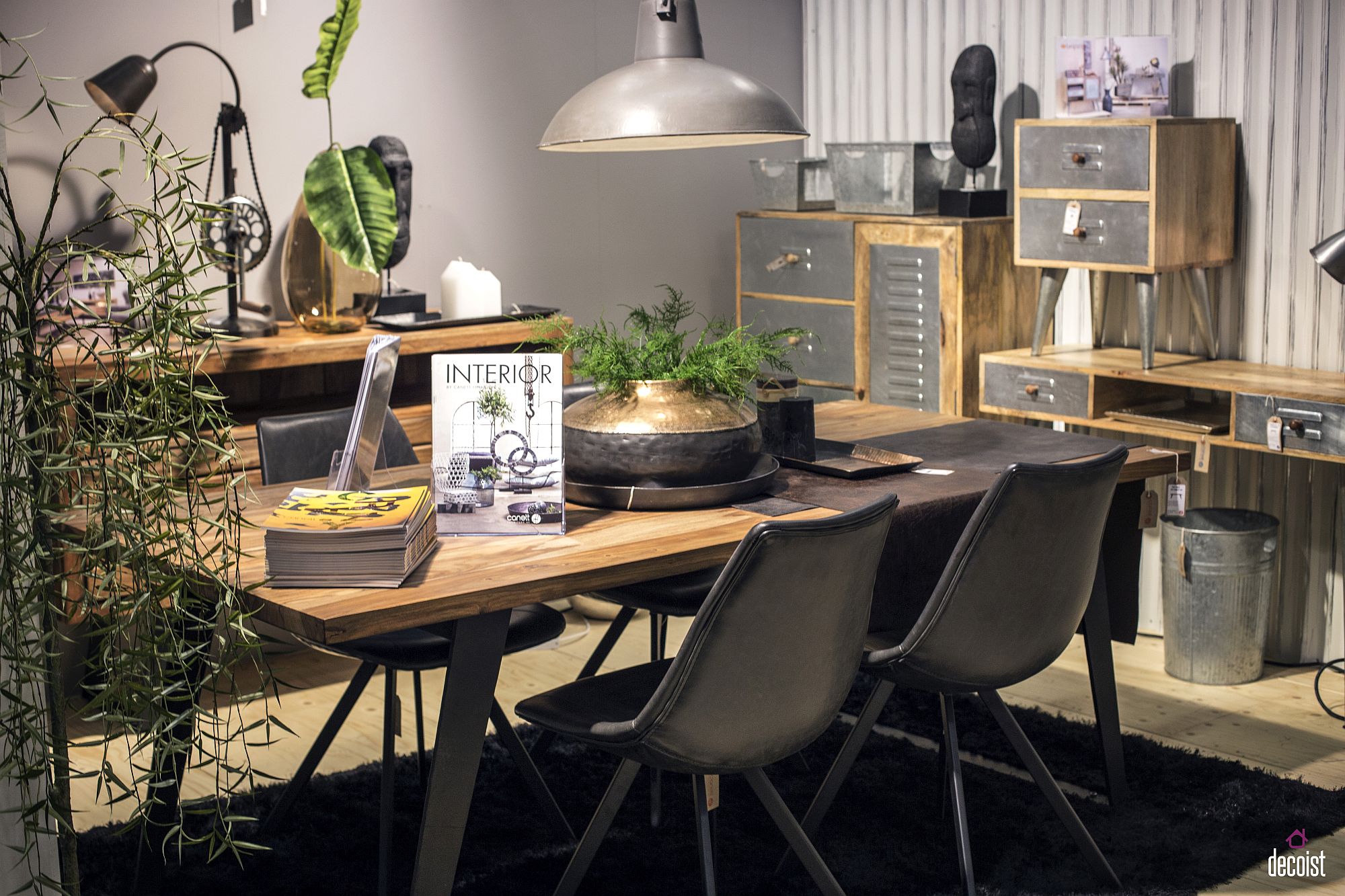 The large live-edge wooden table is another striking addition that surely brings something special to the dining room while weathered and repurposed décor adds another layer of visual warmth to the exquisite dining space. It is a change in small details that makes a big impact…