Does the floor look as if the professionals cleaned it? No. And I know this because the last time Stanley Steemer came out to clean my carpet, they did a little demo to show me just what their steam cleaning technique could do for my grout. And it was pretty amazing! But it's good to know that a DIY option exists, that it's effective (AND budget-friendly), and that it leaves the floor looking pretty darn good overall! Read on for all the details…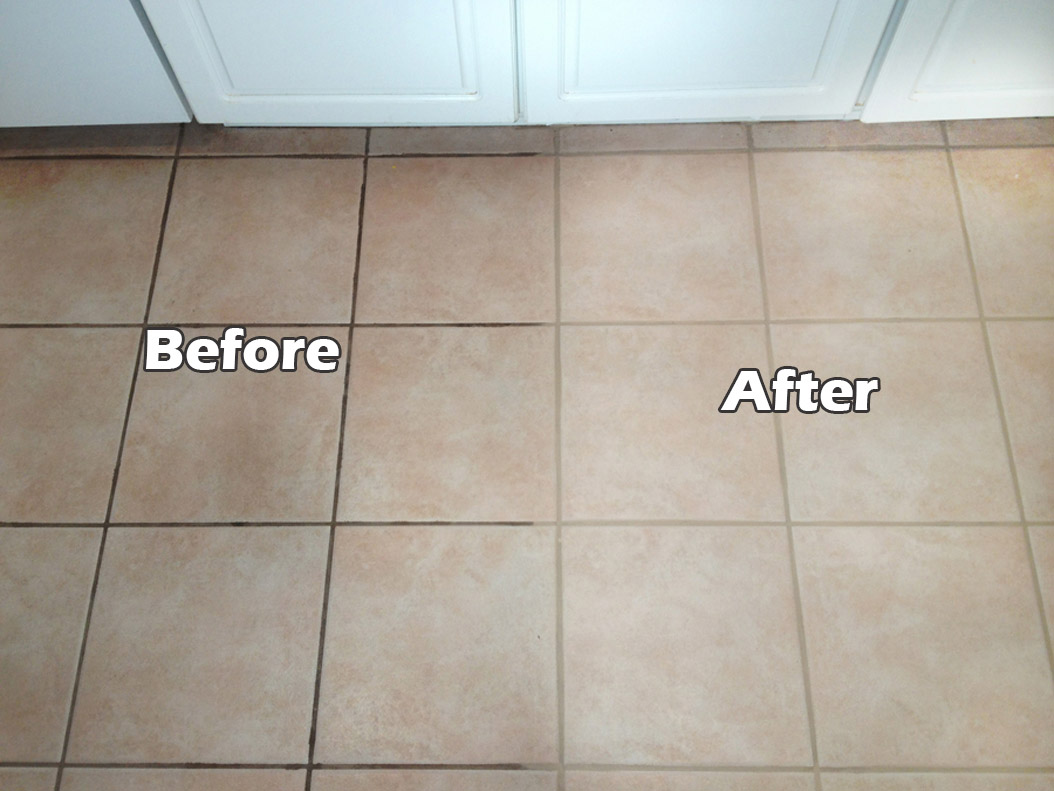 The Big Idea
If you're like me, you've been dreaming of clean grout for quite awhile. Perhaps you imagine about walking across your floor with bare feet and not a care in the world. So you decide to take matters into your own hands, especially if you're on the hunt for budget-friendly alternatives to professional cleaners. For some, the thought of scrubbing the floor with a toothbrush can be therapeutic. For others, it sounds like back-breaking work. I tend to enjoy physical labor, so taking a toothbrush to the grout intrigues me. Weird, I know!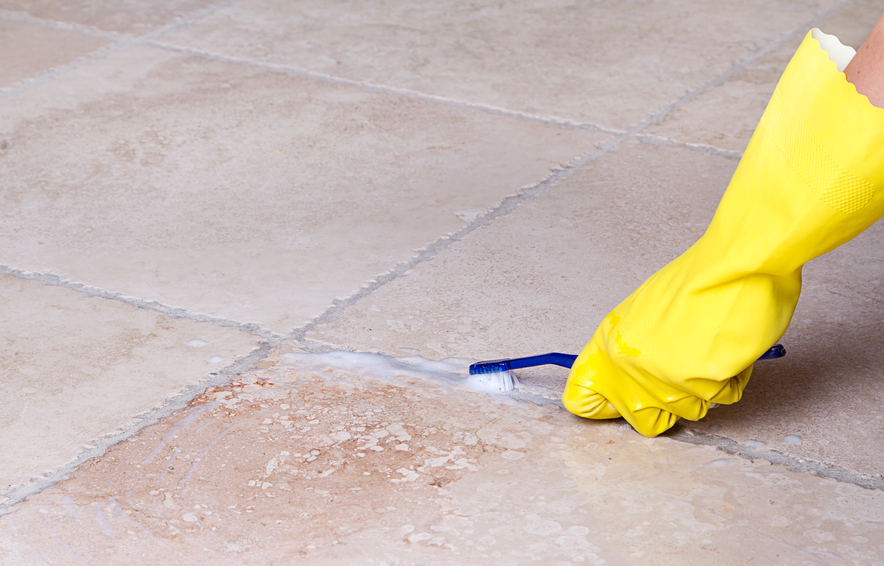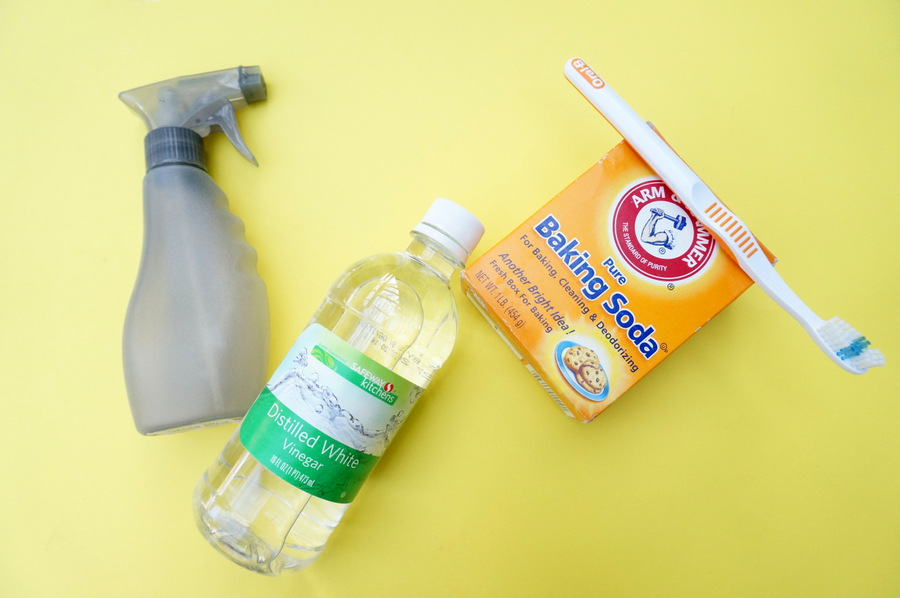 Step 1: Gather your supplies.
You will need baking soda, vinegar, a spray bottle, water, a measuring cup, a toothbrush, a small container, and some rags (or some paper towels).
Below we see a close-up of the grout in my powder room. Looks like it needs a little work, right?!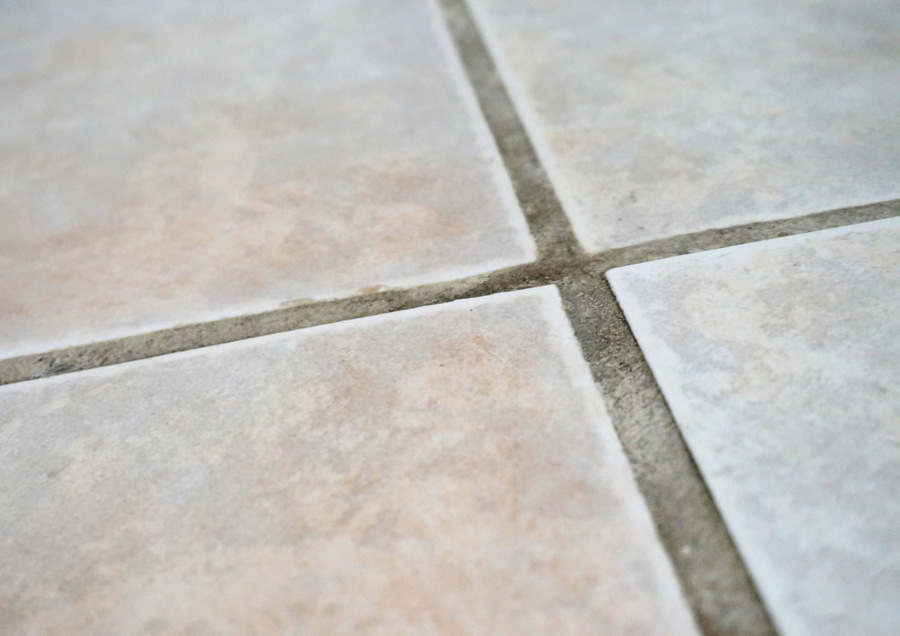 Step 2: Make a paste using baking soda and water. Apply the paste to the grout. I actually used the toothbrush to stir the paste mixture and apply it to the grout. Looks messy, right? It was!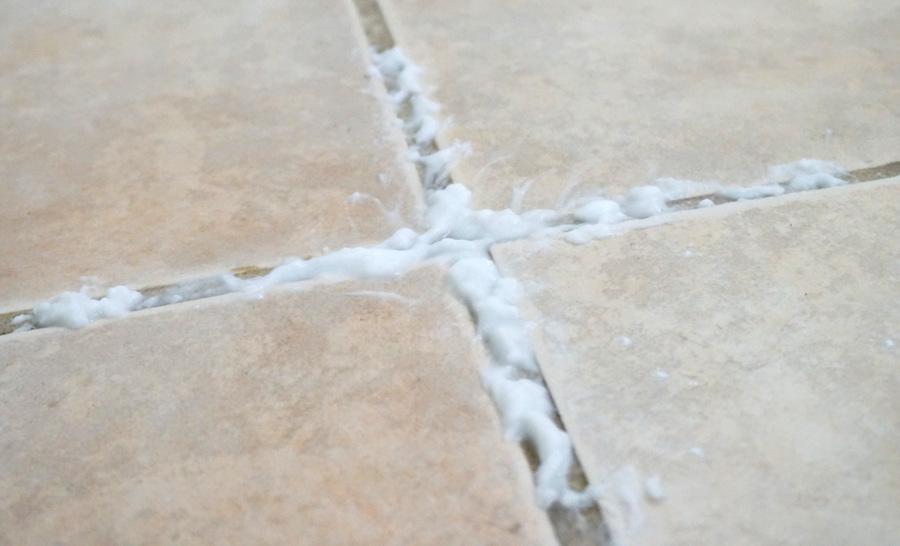 Step 3: Concoct a mixture of equal parts vinegar and warm water in a spray bottle. Spritz the mixture onto the baking soda paste.
And you'll have a fizzy mix like the one below. It's like a science experiment in your powder room!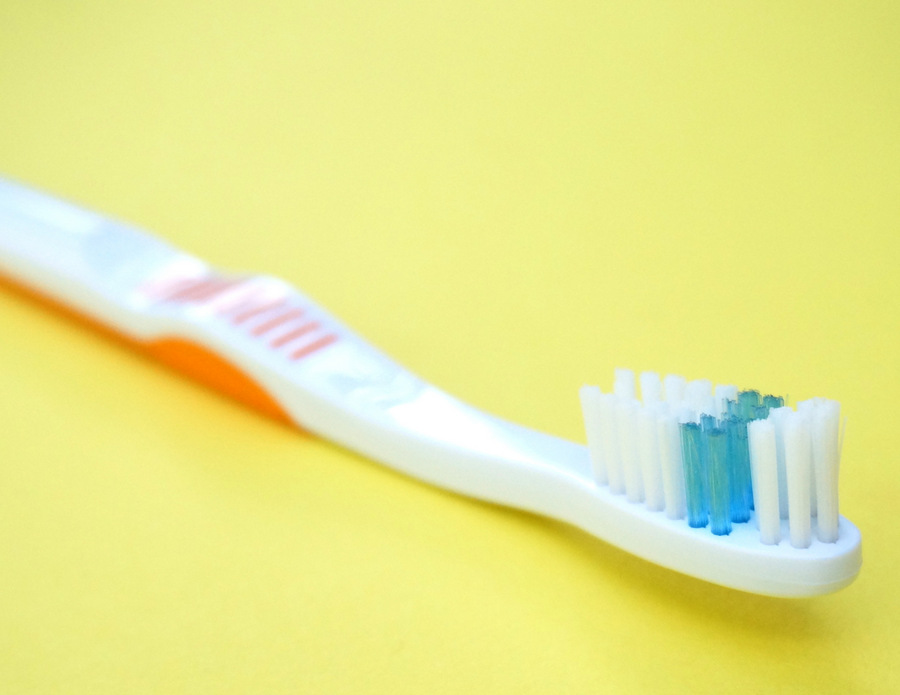 Step 4: Scrub the grout with a toothbrush.
Give the baking soda and vinegar a chance to fizz before you start scrubbing, and then work on that grout with determination. I thought it was fun to see the dirt scrub away with ease! Definitely a great activity for those who get satisfaction from eliminating dirt and grime!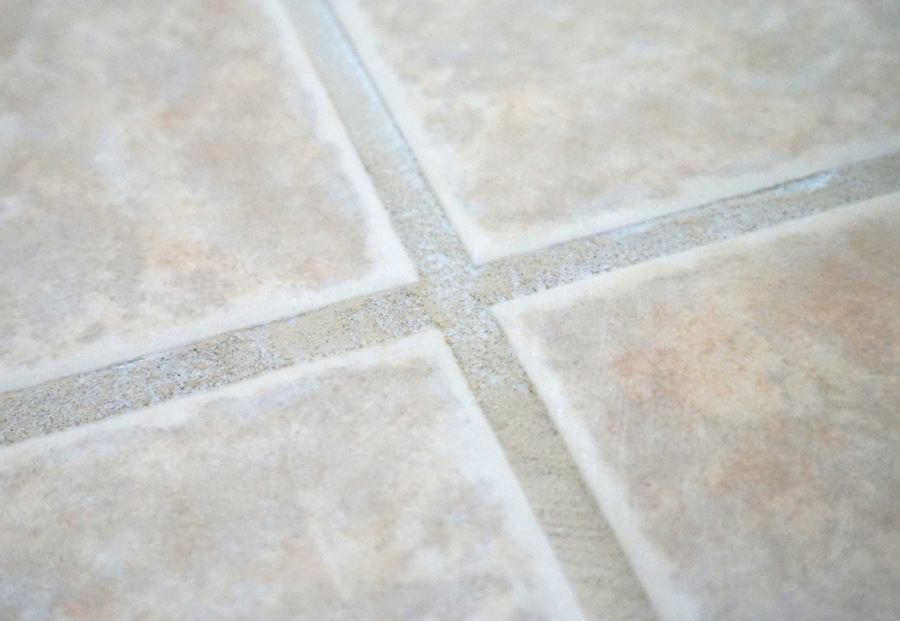 Step 5: Wipe away the mess with a water-soaked rag.
Paper towels also work. I actually used a sponge and paper towels to wipe up the excess baking soda and vinegar, but if I'd had some old rags, I would have used them instead.